The popularity of taking a vacation has rapidly increased over the last couple of years, and planning it well in advance is now considered the norm. Although planning a vacation can seem a lot like a daunting task, surely planning a scuba dive vacation is that much better!
We all want to have a great vacation, but there are certain tricks and tips you need to know if you want to get the best from your next scuba diving trip. So if you are planning a scuba winter vacation, or a summer break away here's how to make your next dive vacation the best yet…
How To Plan Your Perfect Scuba Dive Vacation
Whether you want to try scuba diving on your next trip away from home, or your solely planning your vacation around your scuba diving hobby there's a couple of things you should always do in the pre-planning stage.
So before you pack your scuba gear bag ready for your next trip or liveaboard, here are a few things to double-check before heading away on that perfect vacay destination!
1. Are You a Certified Scuba Diver?
First things first, are you a certified diver? No? Then no worries. You can easily get qualified whilst on vacation or even enroll in an online course before you go. Some diving associations, such as PADI, offer an eLearning option where you can start your qualification right away.
The eLearning gives you all the background information you require in order to go diving safely and also allows you to study at your own pace and not interrupt your vacation time. All the fun practical stuff comes after!
If you want the full experience of learning whilst on vacation, then this is a great option too! It's a great way for friends and family to spend quality time together while learning something awesome. It's also another cool way to explore the location of your choice! And there are so many diving destinations out there!
If you're already qualified but haven't dived in a while, most dive centers will offer refresher courses. These are quick courses to ensure that you are brought up to speed on the world on diving once again.
It might be worth joining a local diving club back at home to take a refresher course before your scuba diving vacation, this way it will save wasting a day abroad.
2. Think About What Temperatures You Will Be Diving Into?
When it comes to scuba diving vacations, not everyone is thinking of sun, sand, and sangria. Many avid divers head to colder areas where ice diving is the only thing on their minds! That's why it's always important to think about what time of year you are planning to visit your destination of choice and do some research!
There is nothing worse than turning up in a Hawaiian shirt and flip flops when there is a blizzard on its way! Let's be tourists, but not that kind of tourist! Some of the best diving in the world can be had during certain months.
Make your trip worthwhile by checking not only the best places to dive but also when the best time to go diving is. Most locations have all year round diving conditions, but they normally specify when the best time to visit is.
If you're thinking of planning a trip to the famous Barracuda point dive site in Sipadan, go between the months of April and September and make your vacation truly one to remember by watching the Green Hawksbill turtles come ashore. Different seasons bring completely different weather conditions as well as marine life.
The temperatures of the water tend to fluctuate during the year so this is why it is always good to check the average water temperature for the time of year when you are planning to go on your scuba diving vacation. This will also help you know what thickness your wetsuit needs to be.
3. Make Sure You Pack Smart
Think about what scuba diving equipment you will need to take with you on the scuba dive trip. Most operators will ask you to provide your own dive computers and DSMB, which are often rented at a cost.
This type of equipment usually works out to be cheaper to buy it outright rather than having to hire it on every trip. Baggage allowance is also another important thing to remember. Traveling with dive gear? Make sure you check with your airline or booking agents to see what weight and baggage allowance you are allowed to take with you.
Psst… Are you looking for a new scuba gear bag for your next trip? Here are our top 3 best sellers;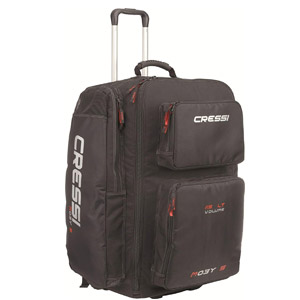 BEST ROLLER
Cressi Strong Large Roller Luggage Bag
Large Trolley Bag
Opens On Three Sides
Adjustable Padded Straps
Reinforced Pull Handle
Check Amazon →
Read our review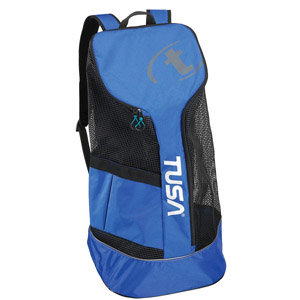 BEST BACKPACK
TUSA BA-0103 Mesh Dive Bag Backpack
3 Color Options
Padded Shoulder Straps
Great For Day Trips
Large Outer Pocket
Check Amazon →
Read our review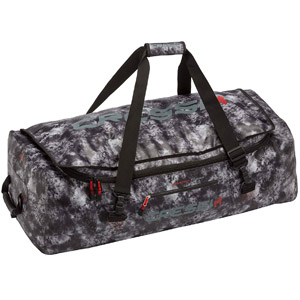 BEST DUFFLE
Cressi Gorilla Pro XL Duffle Dive Bag
135 Liters Storage
Durable Straps
Large & Roomy Bag
Cool Camo Design
Check Amazon →
Read our review
Some providers will give you the option to add on sporting equipment or additional luggage which may not be a bad idea! The last thing we want is to get caught out at the airport and have to pay extra because of missing the small print when booking your scuba diving vacation!
4. Prep Your Gear
It's super super important that you keep your gear in shipshape condition. Get it serviced. Before leaving for a vacation, you should always ensure that your equipment is working properly. This will allow any faults to be fixed beforehand and saves time having to get it fixed should anything break whilst you are on your scuba dive holiday!
The last thing you want is to get to the site you have spent ages planning to get to, to find that your regulator free flows and the center can't service it for you! Gutted. Imagine how disappointed you would feel!
It's also a good idea to check your wetsuit. Make sure there are no holes in it and check the rest of your scuba equipment for faults.
5. Do Some Dive Centre Research
Most hotels located nearby key diving locations have their own built-in dive centers.
However, this doesn't always mean that the best one will be located within the hotel where you are staying. Again, do some research.
Make sure you check the dive center reviews, take a look at TripAdvisor for the most visited and award-winning sites, and therefore get the heads up on the best places to scuba dive as well as the centers that are there. Once you have had a look around, pick which center you want to go with and then plan your accommodation around that.
Different centers offer different deals and courses. Look into what it is you most want to do and shop around for different packages. You can always e-mail the center before booking to ensure they can accommodate whatever it is you are looking to do.
6. Complete Any Medical Checks & Get Insured
Safety first! Fitness levels have changed a lot since scuba diving came about. Some people believe that everyone should be able to go diving, regardless of their fitness or medical health. However, this is really not the case. Some associations will encourage people to seek medical advice before diving to see if you are "fit to dive".
When you arrive at your chosen dive center, they will ask you to complete various forms, the most important being a medical form statement/questionnaire. If you tick YES to any of the questions within the form, there may be a problem in allowing you to go diving.
Take a look at PADI's Medical Statement online to read through the questionnaire before booking your vacation. If you happen to answer YES to any of the questions, then it may be best to see a dive doctor before you pay for your vacation and travel abroad. 
It is often too late by the time you get abroad: at best having to splash out on a medical with an unknown doctor, canceling your course or at worst attempting to carry on whilst taking those risks.
It's best to seek medical advice from your GP if this will be your first time diving. Not to forget, ahead of booking any vacation, you should always check what vaccinations you need, if any, before you leave! Check well beforehand as these can take some time to arrange.
And remember, dive insurance is a big must. Although scuba diving is considered a safe activity, in unfortunate events where diving accidents can occur, insurance payouts can run into the hundreds of thousands of Pounds. In some destinations, medical treatment and dive related medical treatment can result in a very expensive bill. Uninsured you will be required to pay out of pocket, in some cases upfront, causing problems for most of us. It is highly recommended that you get diving insurance before you leave.
7. Check Travel Conditions on Your Scuba Trip
Before leaving to head towards the airport, it is always a good idea that you check your flight status. Likewise, when planning a scuba dive vacation, checking weather conditions before planning your trip is essential.
Weather warnings, storms, and other travel warnings are always good to know. Especially when planning your dives. Some locations are known to have seasons where bad weather is expected, so do some research before picking where and went to go.
8. Don't Forget All the Little Extras
Look into what is included in the price you are paying for your scuba trip. If you are booking a liveaboard or a package deal it's important to think of the extras included in the package you are looking at.
Extras such as nitrox, boat lunches, and drinks are sometimes provided with the price you pay for the trip.
However, note to self, that this isn't always the case. These little extras can be charged as extra so plan ahead before you head out.
Get organized and check your itinerary!
If you are only looking to go wreck diving, excuse the obvious, make sure the place you are planning to go offers wreck diving even though they might offer some of the best scuba diving in the world it doesn't always mean it's what you are looking for. Most scuba dive destinations offer a large variety, both for the more experienced and new scuba divers, but it is always a good idea to check the level of experience first.
There you have it. A few things to think about before booking your next scuba dive trip. Happy holidays and we hope you get to enjoy some of the best scuba diving in the world!